Established in 2008, WoodMar Contracting Inc. has filled a gap in the local construction market within the Placentia-Argentia-Long Harbour area. Our goal is to provide individuals, families and organizations with quality work in an open and trustworthy manner, to allow for the best possible end result.
WMC is owned and operated by President Paul Maher, a local entrepreneur who was born and raised and resides in the Placentia area. He is a volunteer in the community, and strongly believes in hiring locally and supporting the local economy in any way possible.
Along with Vince Ennis, a well-known, extremely talented local Carpenter and Foreman, WMC's workforce is hand-picked and accessible seven days a week.
- Member of the Atlantic Home Warranty Program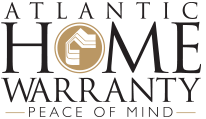 - Member of the Placentia Area Chamber of Commerce